When a failure occurs in the CIC Engine, CIC creates a ticket in ZenDesk or CIC, depending on how CIC is configured. Specifically, when a Transformation step fails and the resulting ticket is generated using resources contained in the CCP Project (see Getting Data from the CIC Studio to the CIC Cockpit: An Overview), that ticket includes a hyperlink to the CIC Cockpit Job Details page corresponding to the failed Job.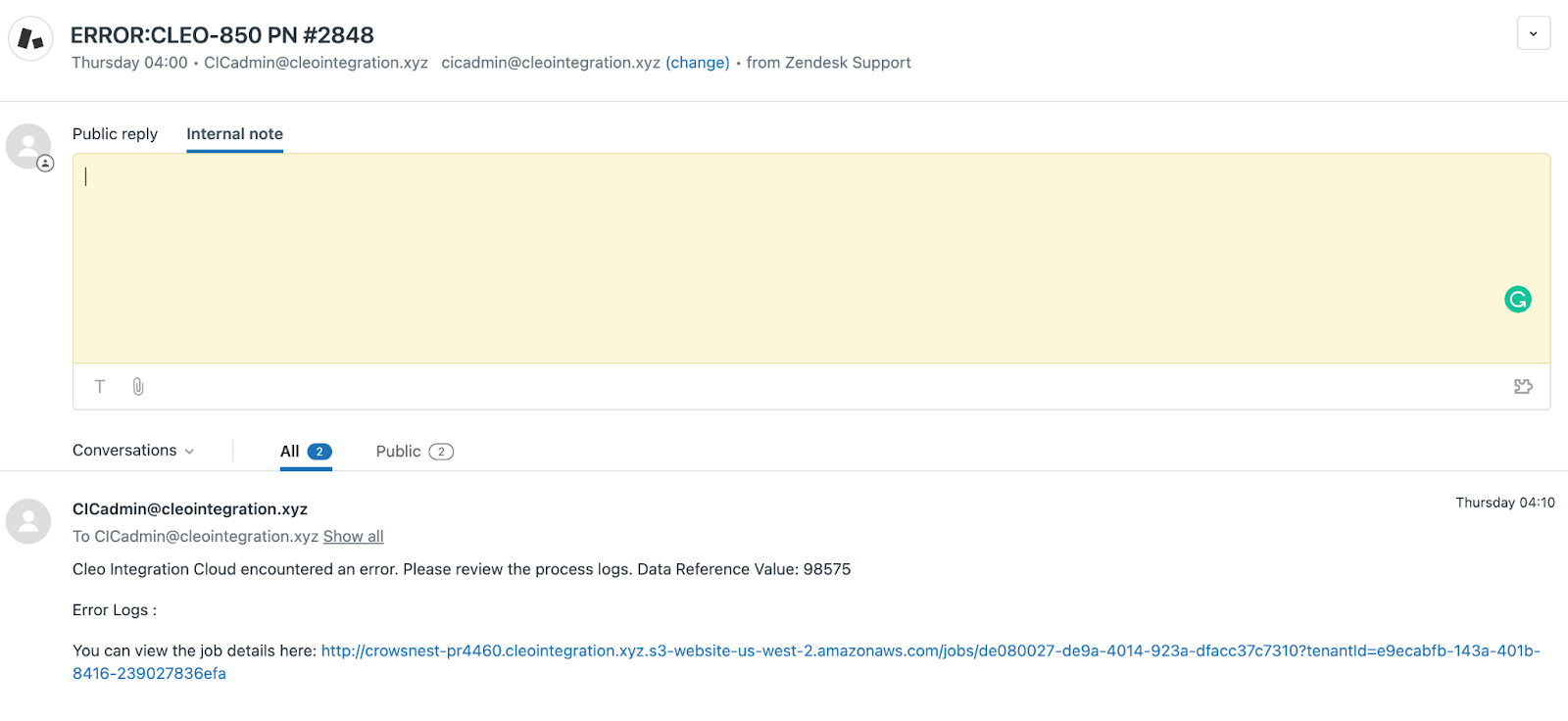 Once you are on the Job Details page, you can view log data from the CIC Studio Auditor. See Auditor Log data displayed in CIC Cockpit.
Note: Generating this link requires CIC Engine/CIC Studio version 5.x and later. The link is only available for newly generated tickets, not for existing tickets.