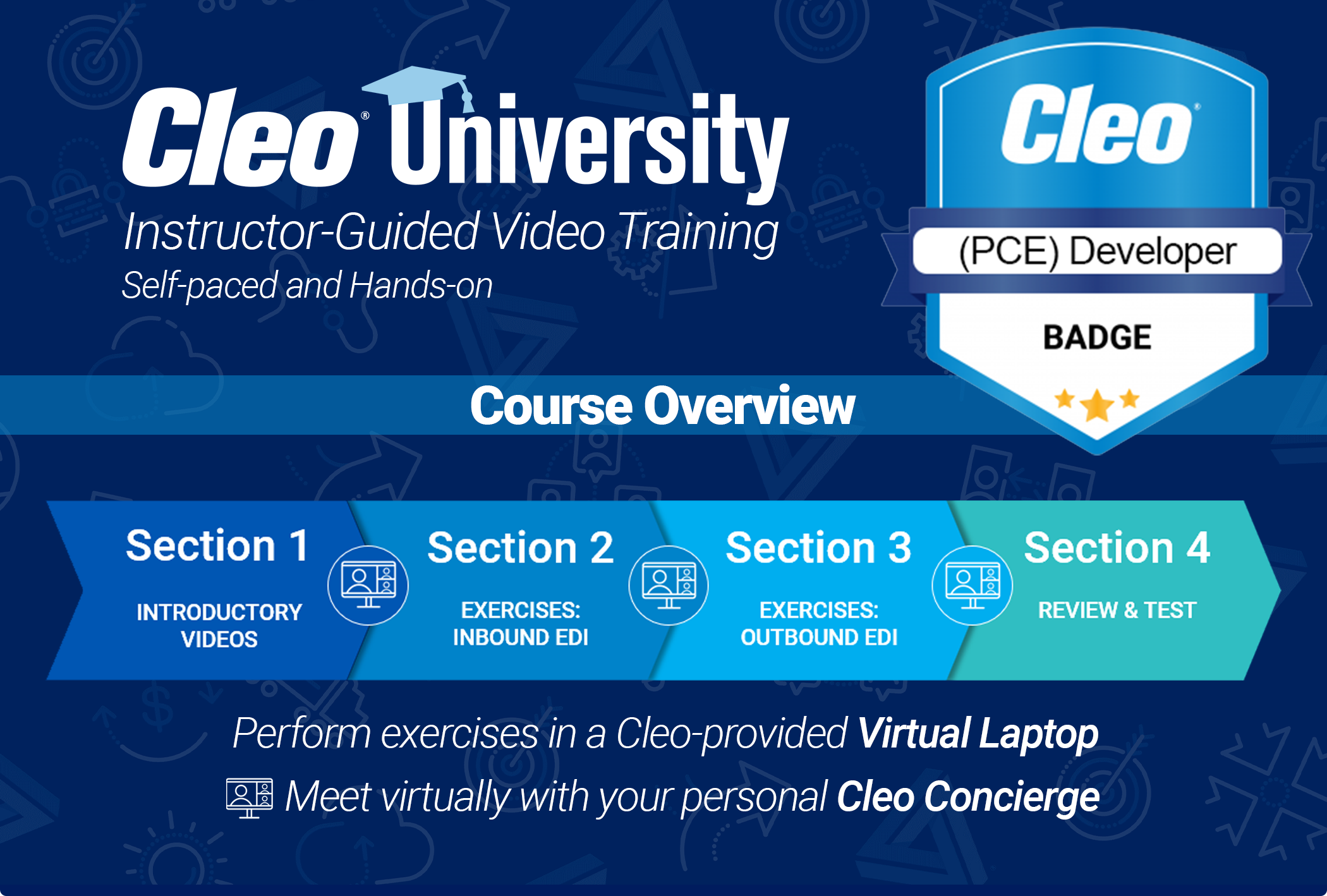 Note: This course now includes pre-requisite course: DT103 Data Transformation | Fundamentals. There is no need to separately register for that video session.
This video course uses Cleo Clarify® (our Private Cloud Edition product) for "On-premise" data transformation.
This video course features hands-on exercises that focus on processing EDI (X12.004010) documents common to Order to Cash (810, 850, 997). Participants create objects to work with EDI and flat file data formats.
Video duration: 7 hours, 36 minutes.
($4,000/student)
At the conclusion of the course, a mandatory exam (consisting of true/false, single-choice, and multiple-choice questions) will be delivered. When passed with a minimum score of 70% correct, you are entitled to contact our Support team for assistance; if not passed, you are not so entitled.
Soon after registering for this course, you will receive an email from noreply@talentlms.com with instructions how to proceed. Please be patient as we process your registration.*
*Course registrations are processed in the order in which they are received. It is common to experience a delay until course enrollment has been completed.
Don't see a registration link? You must sign in first using the Sign in button in the upper right corner of this page.