The Cleo Certification Program is designed to help you develop and validate your core competency on Cleo Integration Cloud. The Cleo Certification Program combines training, live instructor guidance, and extensive hands-on development experience to accelerate key developer skills and integration knowledge.
Upon successful completion of any developer certification, you will receive special recognition of your integration skills and proficiency, including a diploma, and badge that you can display on your LinkedIn and/or other sites.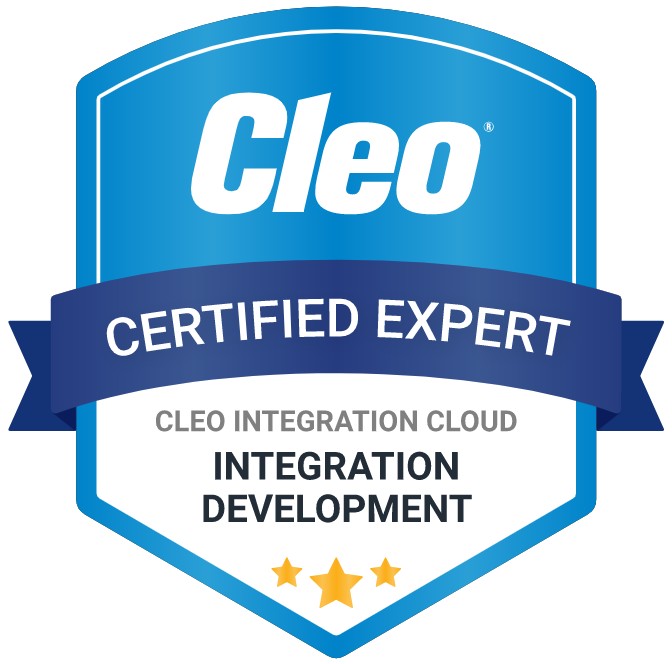 Email training@cleo.com to schedule your Cleo Certification Program and we'll get you registered.
Certification Path
Prior to entering the Certification Program, you are required to complete a series of essential trainings: