The Cleo Certification Program is designed to help you develop and validate your core competency on Cleo Integration Cloud. The Cleo Certification Program provides for extensive hands-on development experience to accelerate key developer skills and integration knowledge.
Upon successful completion of any developer certification, you will receive special recognition of your integration skills and proficiency, including a diploma, and badge that you can display on your LinkedIn and/or other sites.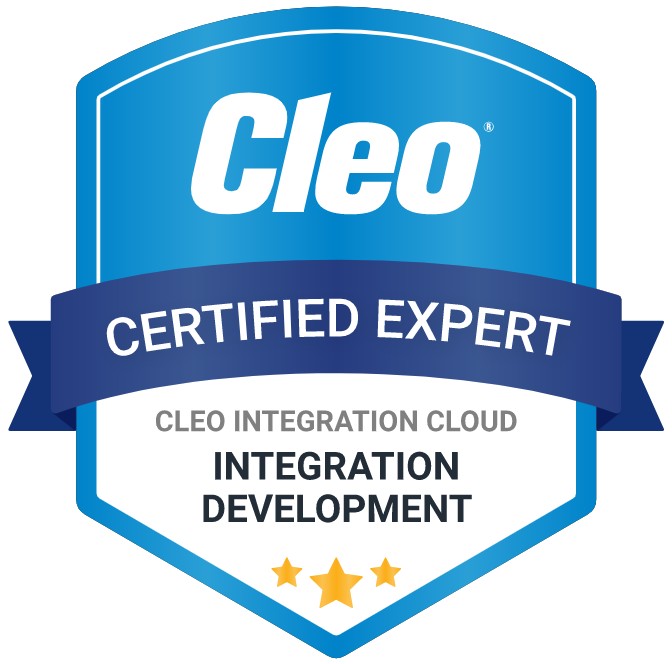 The price to enter the program is $800/individual.
Completion of the Cleo Certification Program is as follows:
REQUIRED | Systems Integrators | Blend of Managed Service & Self-Service customers
Backed by Cleo Services, who provide operational monitoring and management, and whether you are a customer or a partner, your developers need to adhere to established best practices when designing, building, and optimizing your integration solutions on CIC.


RECOMMENDED | Self-Service-Only customers
As a Self-Service-Only customer, getting certified gives you the advantage of gaining integration best practices, which will be necessary in the future if you consider using our Managed Services team to maintain your solutions.
Email training@cleo.com to schedule your Cleo Certification Program and we'll get you registered.
Certification Path
Prior to entering the Certification Program, you are required to complete a series of essential trainings: