The Dashboard page provides summary information about message activity. To display the Dashboard page, go to Activity > Dashboard.
Message activity information is displayed in a series of tiles. Each tile displays a different type of information.
Note: Data displayed on the Dashboard page is formatted per your locale, meaning dates and currencies are formatted per your locale and times are shown in your local timezone.
The Issues tile displays the number of issues that have occurred on your system and the percentage of jobs run that have issues.
The Current Issues tile displays the number of issues in these categories: Open, New, Pending, and On-hold. In addition, it displays a bar graph that represents the partners who have the greatest number of current issues.
The Functional Acknowledgements tile shows late and rejected FAs received over the time period specified.
Each of the remaining charts display information about the number of messages of a single type sent or received over a period of time and, where relevant, monetary amounts associated with those messages.
Most charts have counts displayed in blue that you can click to display a filtered view of the Messages page that shows details about all the messages that make up those counts. See Viewing message information - Tile and List View.
You can select the date range for which data is displayed. Use the drop-down menu in the upper right of the page to choose from All, Today, Yesterday, This Week, Last 30 days, or Last 60 days.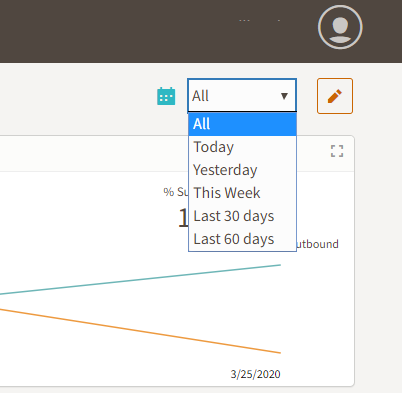 You can control which charts are displayed on the Dashboard page. See Personalize your Dashboard.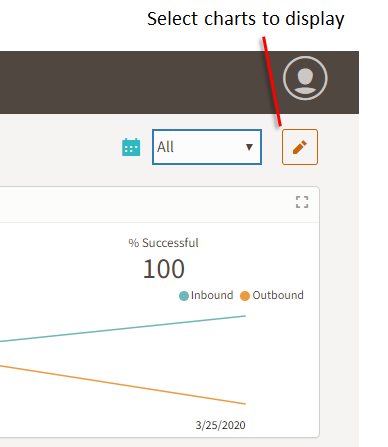 You can also control the data displayed in the charts on the Dashboard page. See Customizing the CIC Cockpit.
Click the Expand button in the upper right corner of any chart to zoom in on that chart.