API Consumer Endpoints are auto-generated in the CIC Cockpit when Web Service (WS) Consumer objects are created in CIC Studio and deployed to the Integration Server. Multiple WS Consumer objects referencing the same host and vault alias value (if applicable) are combined into a single API Consumer Endpoint, which can be viewed from the Jobs page.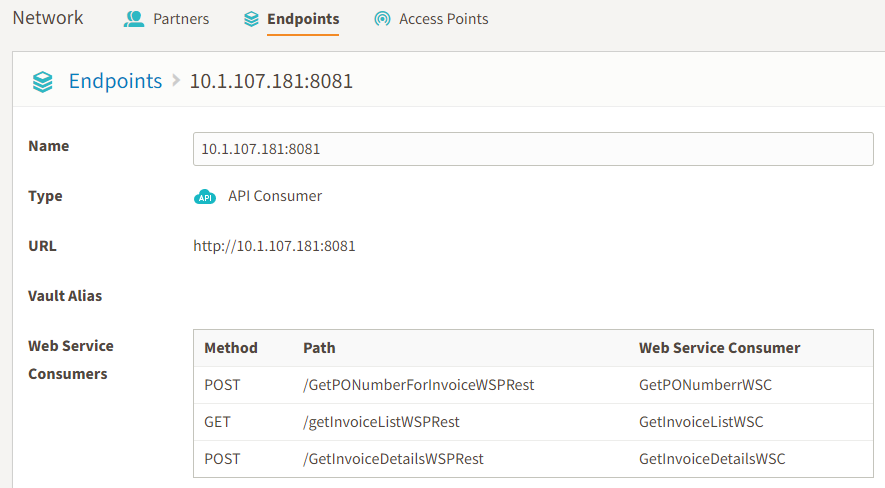 Changes to the API Consumer Endpoint in the CIC Cockpit are limited to renaming only. Endpoints can not be created or deleted directly from the CIC Cockpit.
Any integration using these Endpoints is driven by the Integration Engine and CIC Studio. API Endpoints are not available to be used in Data Flows in the CIC Cockpit. They are, however, used by CIC Cockpit to display Job information on the Job List page and Job Details page.
Related Topics: